On July 23rd, Viega (China) Plumbing Systems Co., Ltd. and Plainvim International Industrial Park hosted the Wuxi International Chamber of Commerce for a series of business presentations, networking, and a delicious German buffet spread.
After guests arrived and registered, Mr. Chen Ling, General Manager of Viega, warmly welcomed everyone and gave a brief overview of his company.
Mr. Chen stressed quality as the key focus area for his company, keeping true to it's 19th century German roots. Their quality metal pipe systems are a growing segment, as customers look for safe and durable water solutions.
Mr. Chen proved to be a charismatic speaker and wisely tailored the company presentation to his audience's professional backgrounds, which range widely across industries – recruiting, marketing, fabrics — none which include plumbing systems.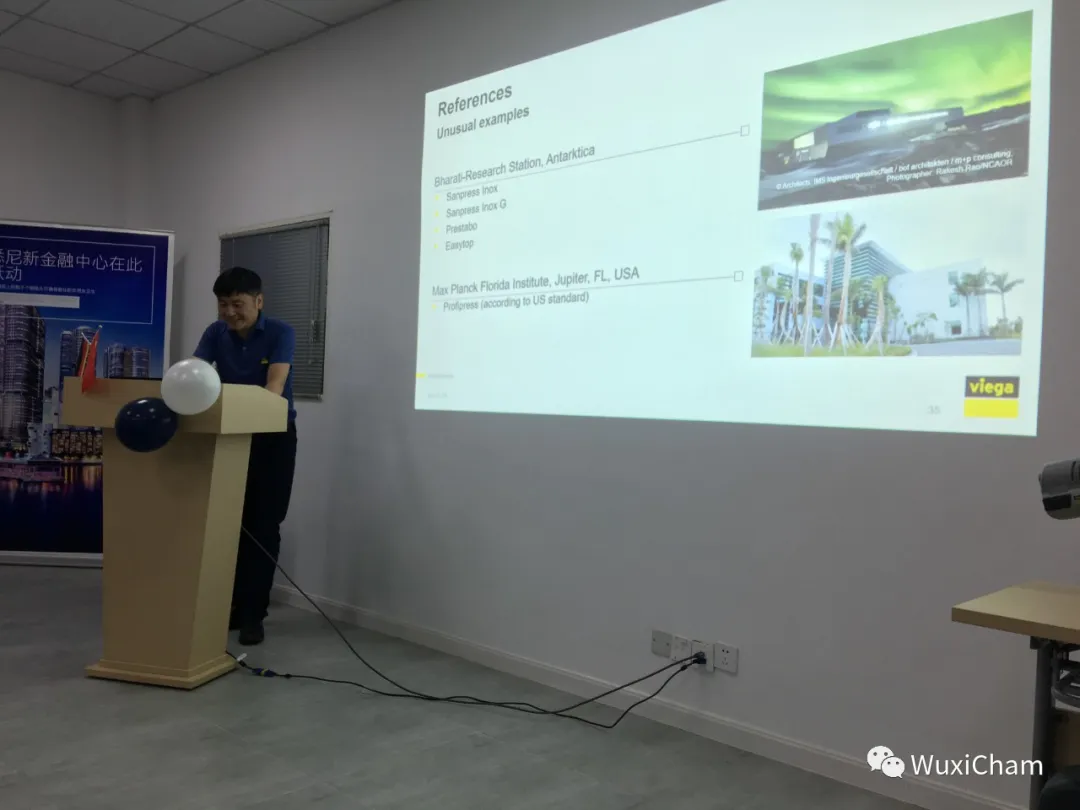 Viega's products can be found in projects all over the world; Russia, the US Pentagon, and even Antarctica.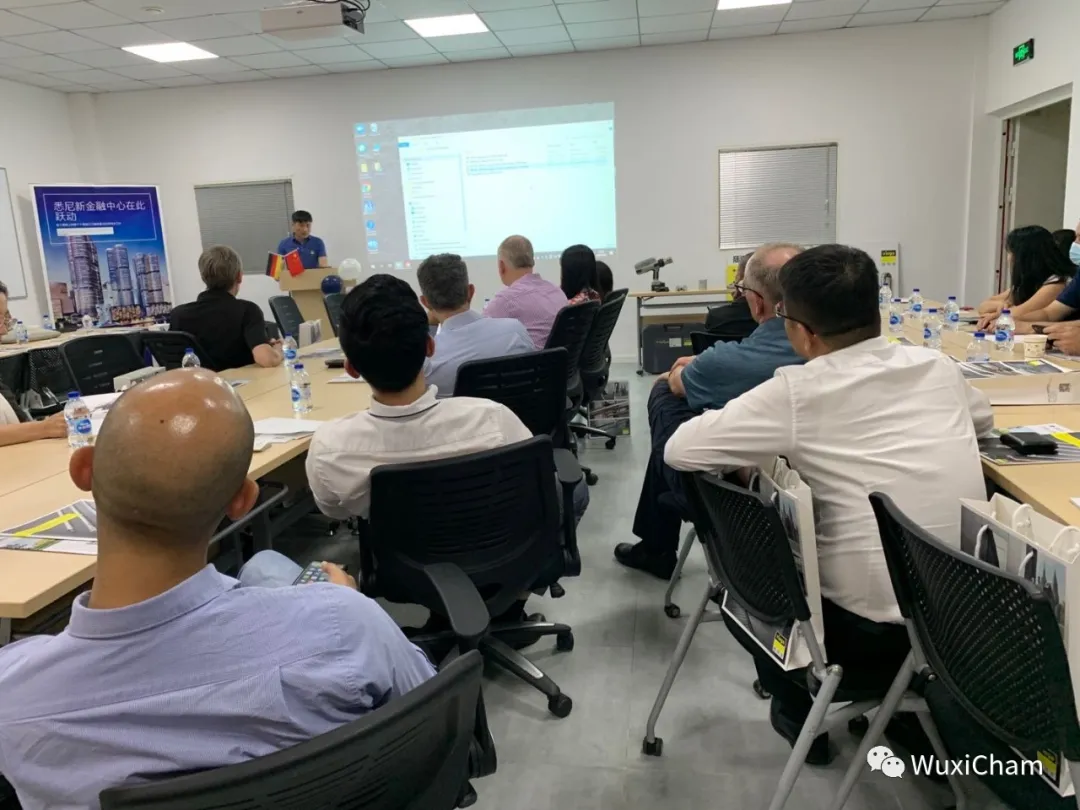 Attendees who had been on previous factory tours with WuxiCham commented that his delivery was one of the highlights of the night and among the best so far.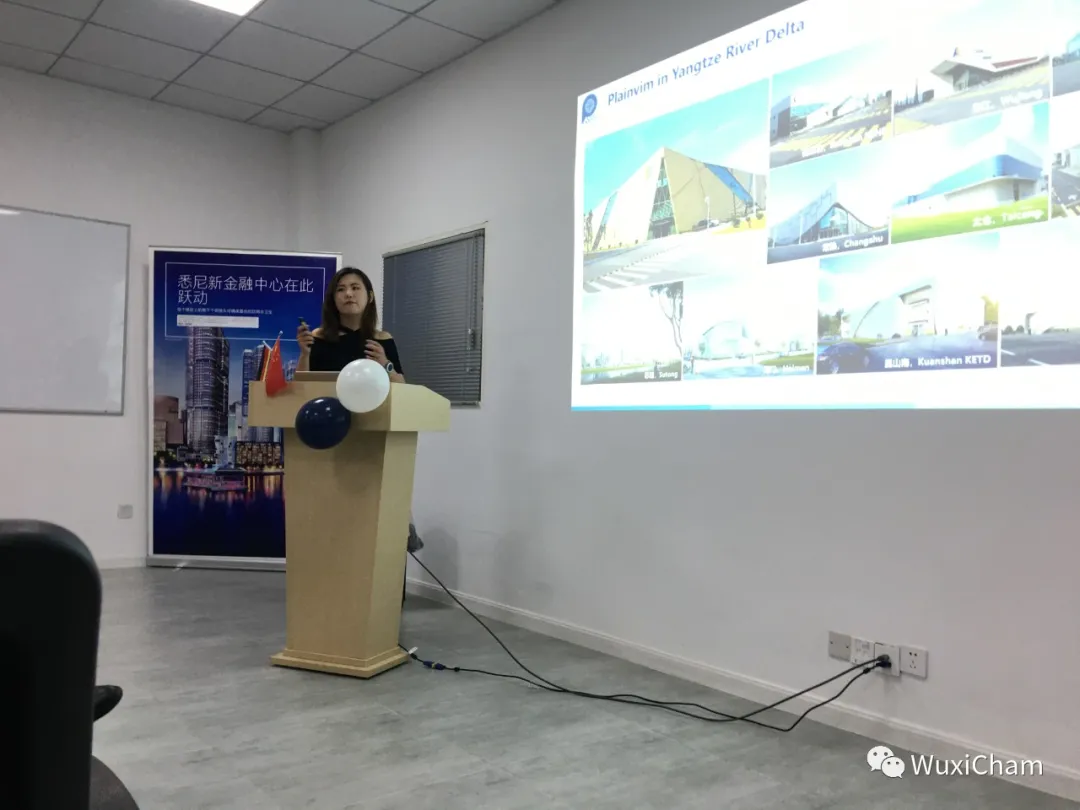 When Viega made their large scale factory investment in Wuxi, they chose Plainvim Industrial Park as their home. Following Mr. Chen's speech, Ms. Michelle Zhang was invited up to introduce more of Plainvim's services and offerings.
Plainvim develops Industrial parks all over China and tailors the buildings to each customer's needs. Buildings can be rented out without the need for tenants to buy land and build assets by themselves.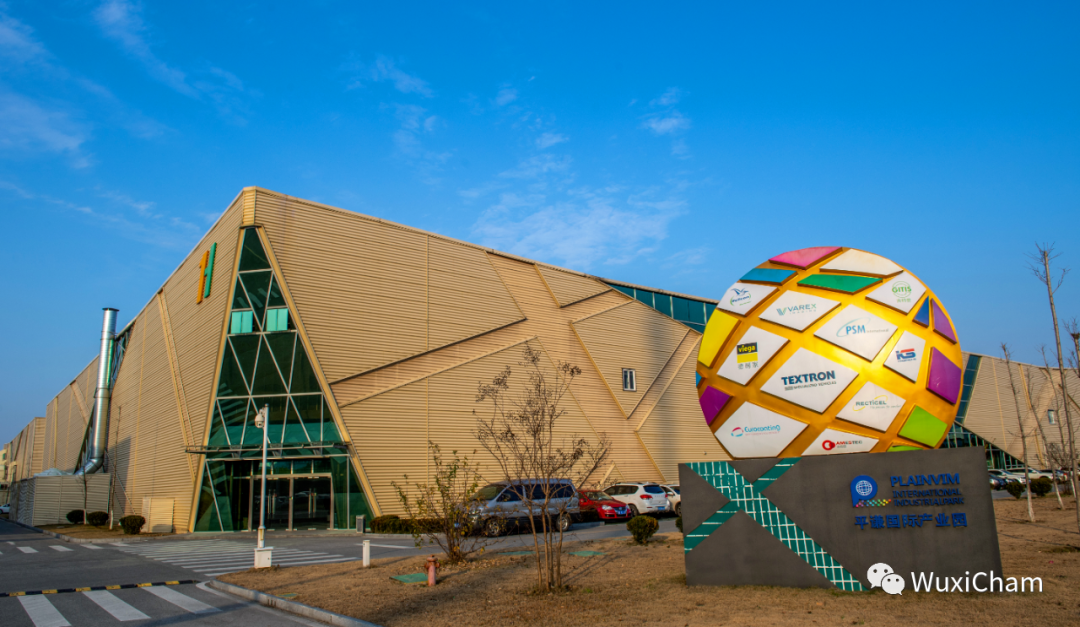 In addition to offering buildings for rent, Plainvim provide comprehensive property management services; from facility maintenance to food.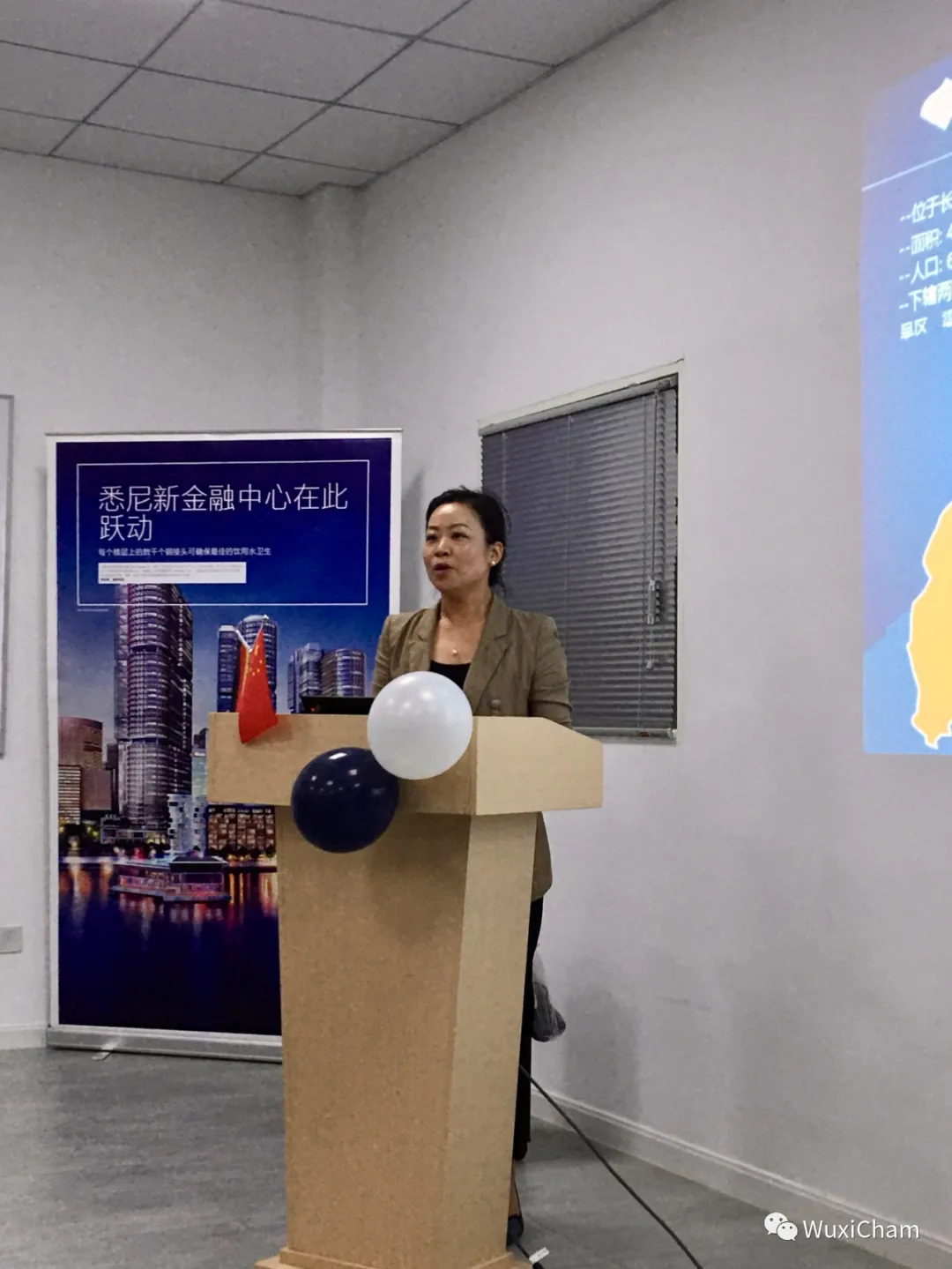 Both Viega and Plainvim are located in the heart of Xishan district in Wuxi. So to round off the Factory-Park-District trio of presentations, Ms. Leanne Zhao, from the Investment Promotion Bureau of the Xishan Economic & Technological Development Zone kindly agreed to give a brief presentation.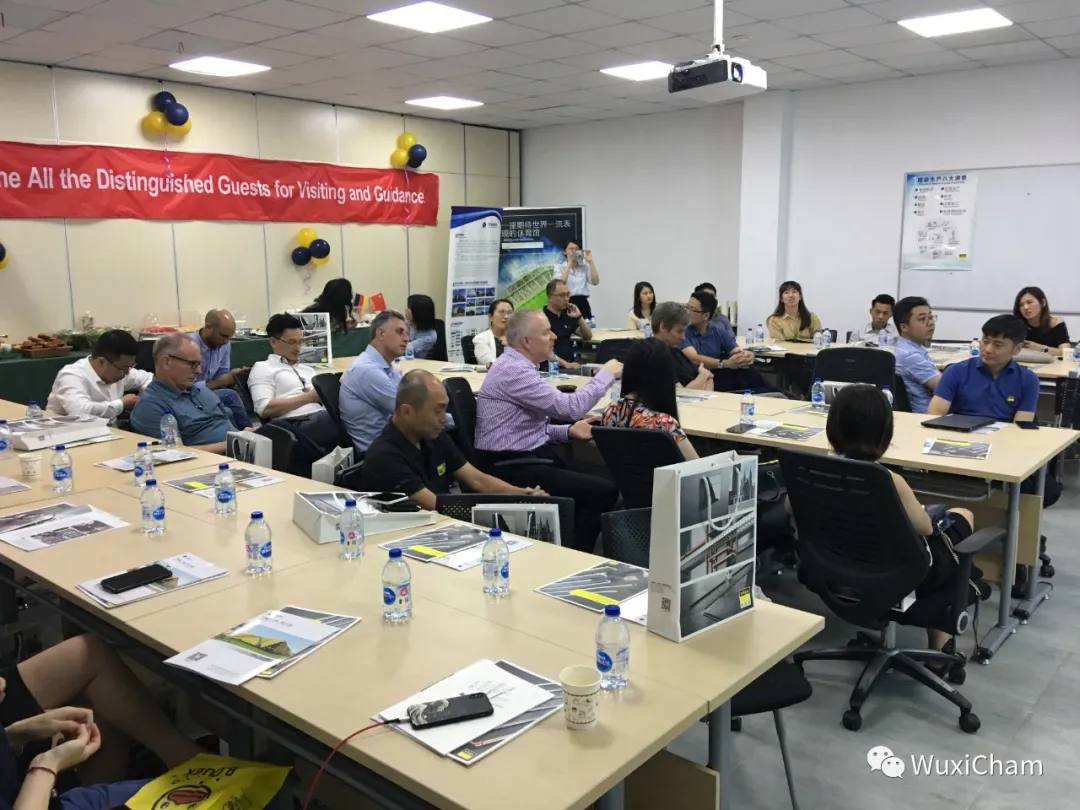 Established in 1992, The Xishan Economic & Technological Development Zone is home to more than 4500 enterprises, including 1060 foreign companies from more than 30 countries.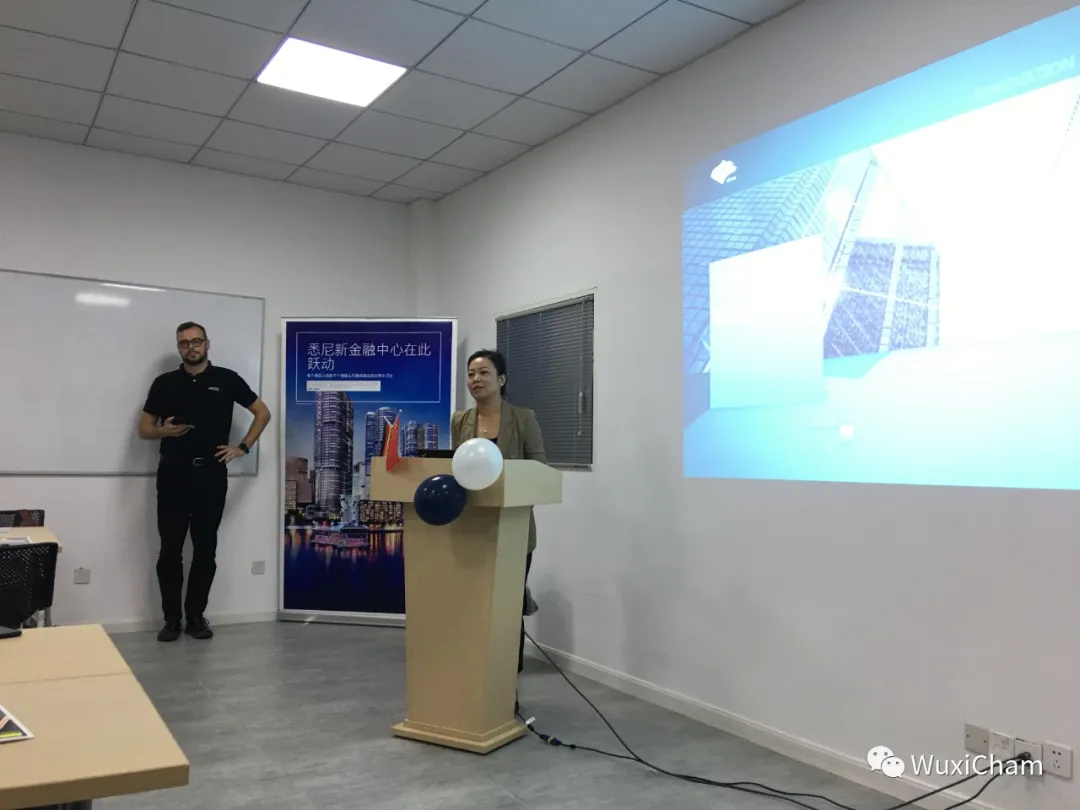 The area also boasts some household names like Ikea, Eaton, Valeo and Livat, the go-to destination for half of Wuxi on a rainy weekend.
And if you're in need of material for your next trivia night, Ms. Zhao also introduced some facts about Wuxi itself: It's the city with the second highest GDP per capita in China and the highest in Jiangsu province.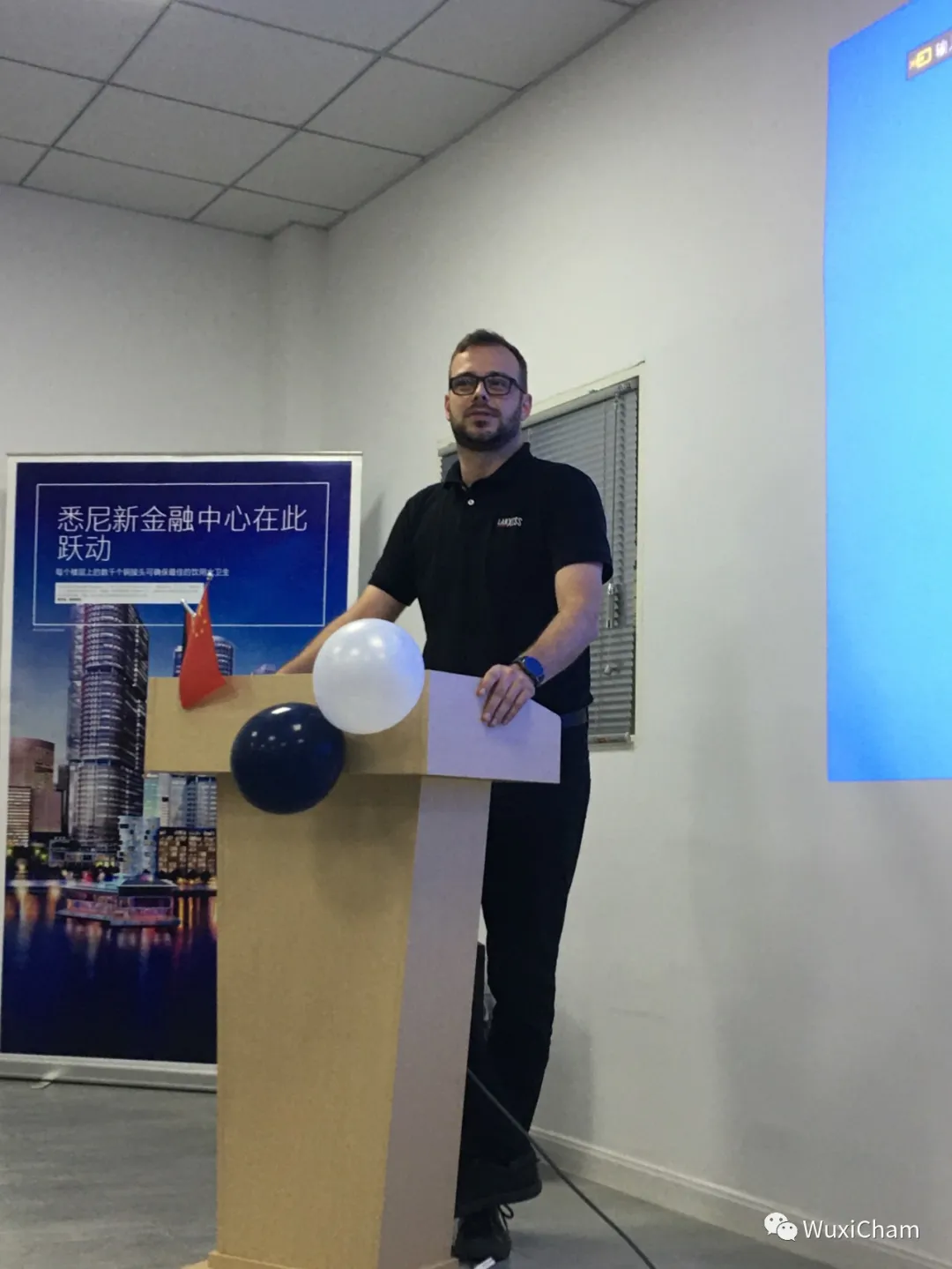 After the guest speaker portion was finished, Michael Rockel, one of the newest additions to the WuxiCham committee, gave a few words on the latest Chamber happenings, including a September 17th save-the-date announcement for a large scale event in cooperation with another chamber. (Stay tuned to our public account for details).
Michael also reemphasized the committee's commitment to fix regular WuxiCham events on the third Thursday of each month, to allow members ample time to plan their schedules in advance.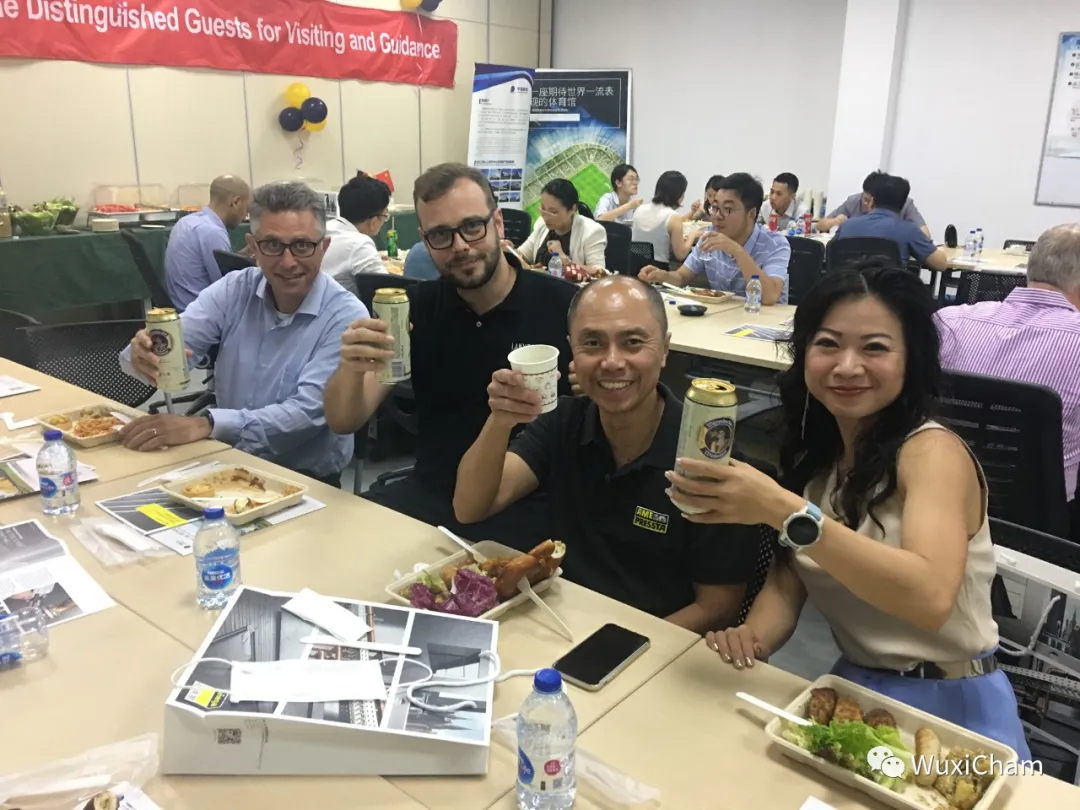 The evening closed with networking over German themed buffet – sausage, pretzel, and of course, beer.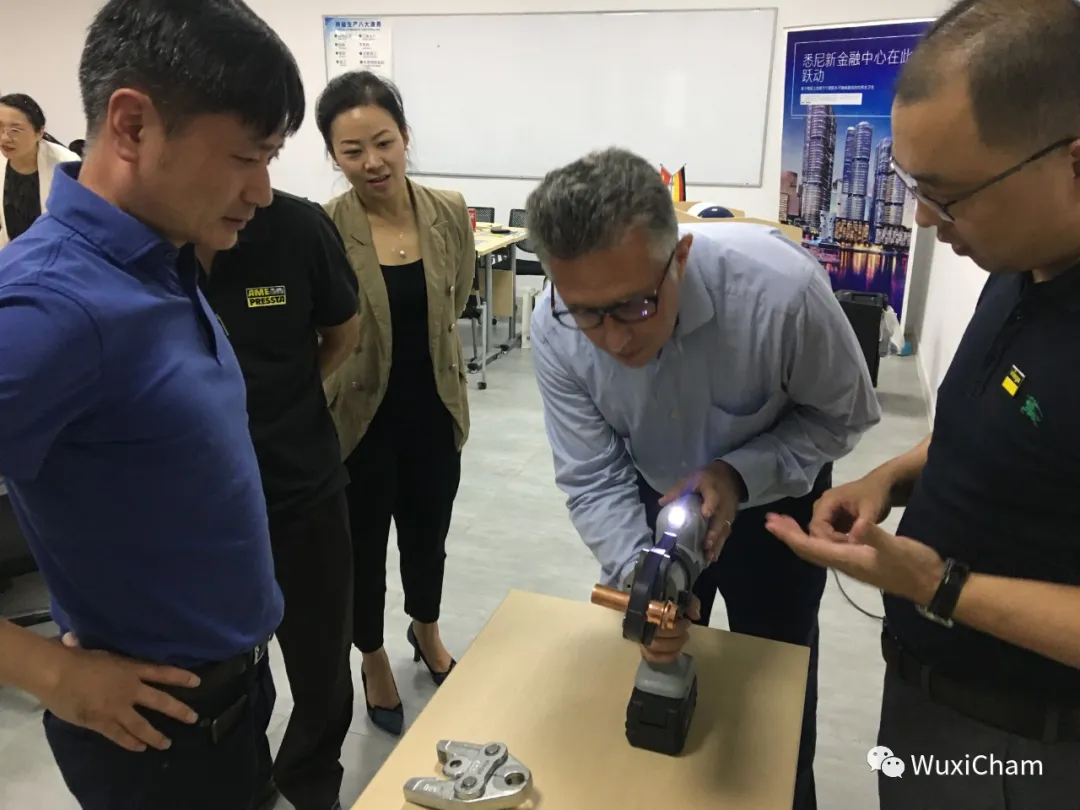 To burn off the calories, guests also got the opportunity to get their hands dirty with a live demonstration of Viega's products, with direct guidance from Mr. Chen himself.
---
Now, If you're starting to get get that feeling of missing out, be sure to follow the WuxiCham Official WeChat account by scanning the QR code below to receive the latest updates and event notifications. In addition, our events tend to fill up quickly and tickets are sold on a members-first basis. Become a chamber member and get priority seating and other benefits!